KUKA workshop during Parametric Design course at SoF, Poznań
During my teaching at School of Form in Poznań, I had an opportunity to work with KUKA robots and PRC plugin for Grasshopper. Together with group of 3rd year students, we explored the potential of controlling a 6-axis machine to draw geometric patterns generated previously in Rhinoceros.
The robot itself is Agilus KR6 model, able to carry load of up to 6 kilograms. Very nice and lightweight, also quite easy to program.
Below I present some of the material gathered during whole half year course. I believe this is just the beginning – looking at what people from PRC community are doing, I think we're looking at some crazy stuff coming up next semester ! 🙂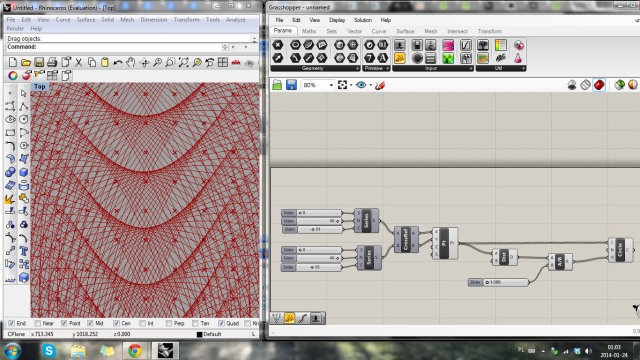 20 Responses to "KUKA workshop during Parametric Design course at SoF, Poznań"