Parametric design and Arduino – workshops in Nicosia, Cyprus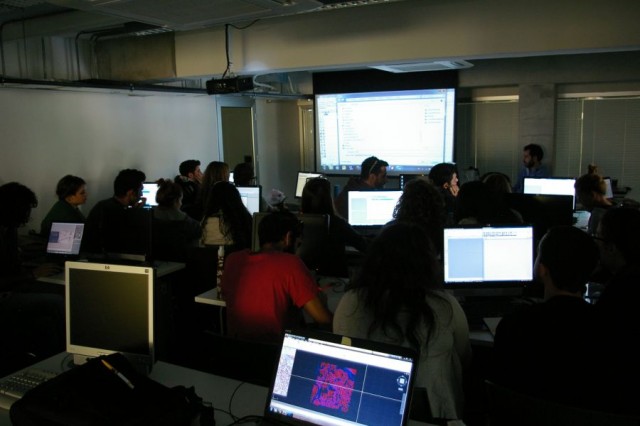 Between 19 and 24th of November 2012, Przemek Jaworski together with Michail Georgiou and Odysseas Georiou organized special set of workshops, focused on use of kinetic techniques and physical computing in architecture. Workshop participants learned how to use Arduino and Grasshopper environment to design, and prototype physical installations.
Workshops were divided into several blocks/topics. First day was introducing students into simple techniques of electronic actuation, triggered with the use of sensors (sound, light, temperature). 'Hands-on' examples were interwoven with short lectures and presentations.
On day two, students were split into four groups, each one coming up with unique design of an architectural, interactive piece.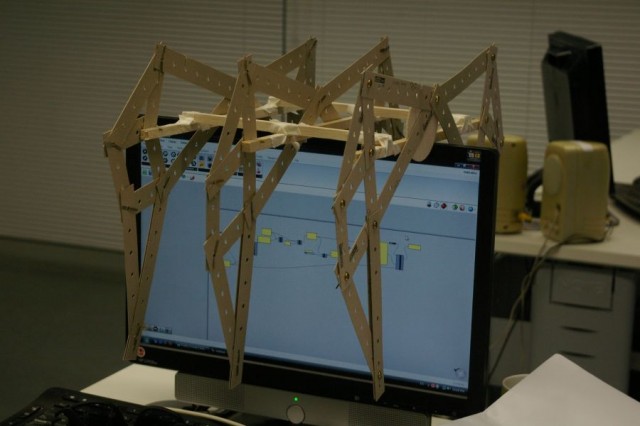 First group was heavily inspired by Theo Jansen's kinetic structures. Their prototype  is a vehicle for water transportation in deserted areas, being driven mainly by light sensors and sun/shade balance. Equipped with three continuous rotation servo motors, it reacts to excessive sun exposure and directs its movement towards more shaded areas.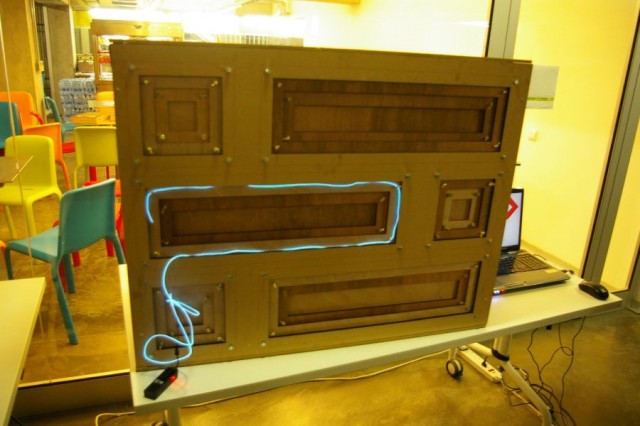 Second group focused on responsive acoustic surfaces, changing its geometry depending on level of decibels measured from environment in real time. Through manipulations of depth of special openings, the module is supposed to absorb excessive sound waves and decrease general room loudness. This kind of solution can be succesfully used for example in public exhibition spaces, where many simultaneous conversations happen at once and create audible noise (of course this would require entire set of such responsive panels to be deployed).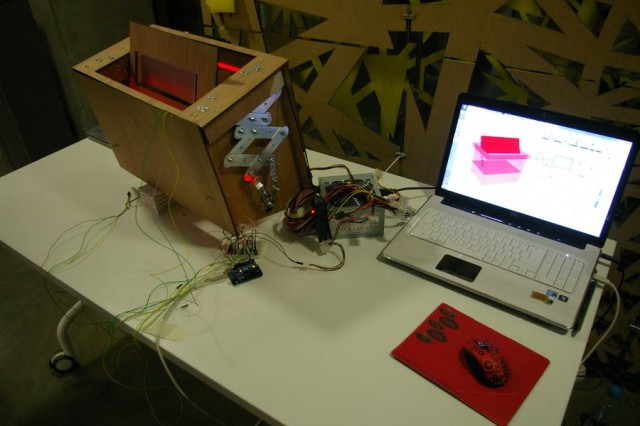 Third group integrated several factors related to weather sensing (humidity, temperature and sun exposure) to build a prototype of auto-adjustable roof module, which automatically regulates internal bio-climatic conditions.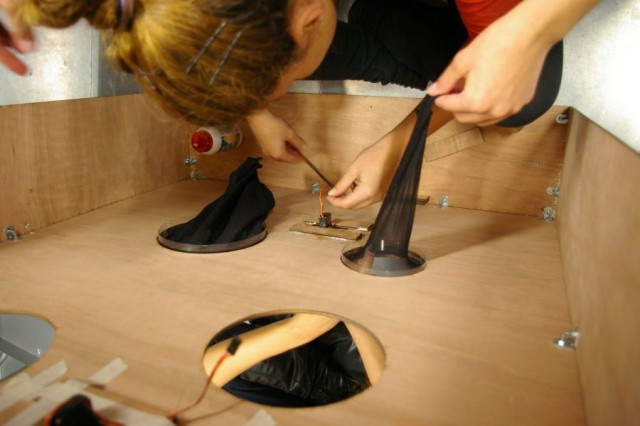 The fourth group created special system for interactive wall that modifies visual occlusion of the outside, depending on movement of pedestrians or spectators. This is achieved by multiple cylinder openings that turn and twist a membrane inside, thus opening and closing the hole. Apart from modulating visual connection between both sides of the wall, it can also act as a ventilation mechanism.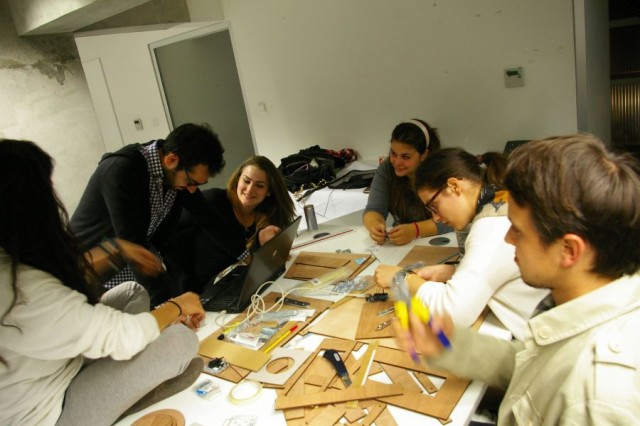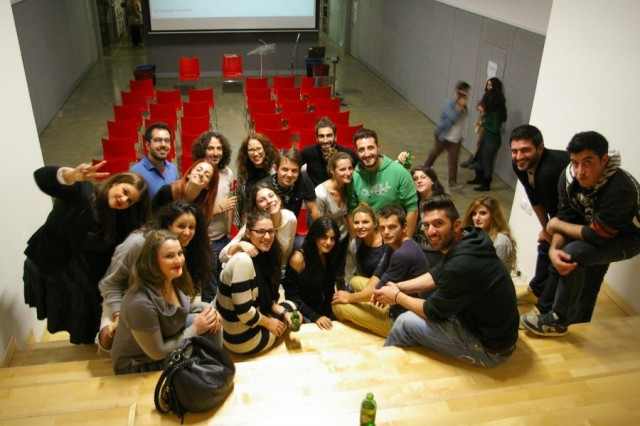 The workshop succesfully promoted the idea of sustainable and reactive techniques helpful in creation of truly responsive, low-energy and eco-friendly architecture. We hope that for many of the participants, this is not an end, but just a beginning of a truly amazing journey (!)
11 Responses to "Parametric design and Arduino – workshops in Nicosia, Cyprus"