Prototype of deployable banking kiosk
In September 2011 Jawor Design Studio collaborated with architects Alicja Kiszczuk and Dirk Pfeifer (AEFusion) to design a deployable prototype of a banking kiosk for one of major polish banks. The idea was to use concept of 'flow' inspired by bank's logo, and to transform it into set of organic, gentle curves forming organic volumes. These elements emerge from walls, ceilings and floor, to become desks, seating and elements of furniture.
Internal skeleton is a CNC-cut plywood light structure, external pieces constitute of thermoformable material, shaped on special CNC-milled moulds.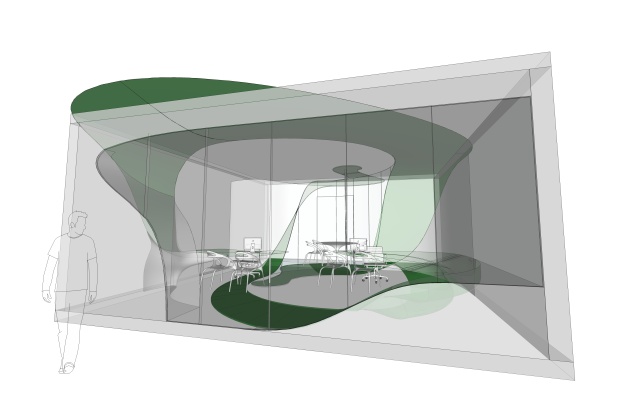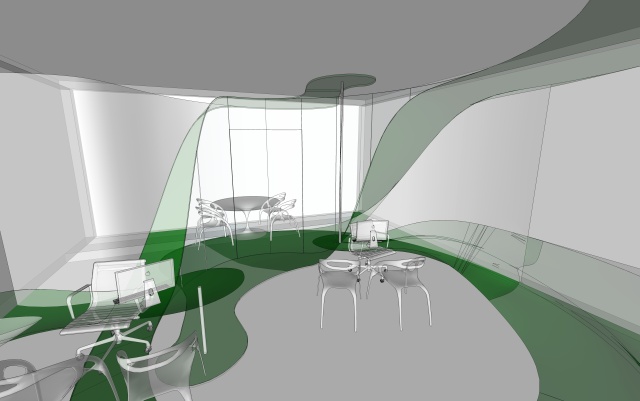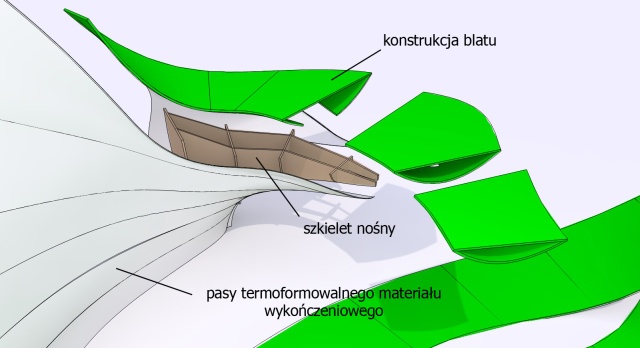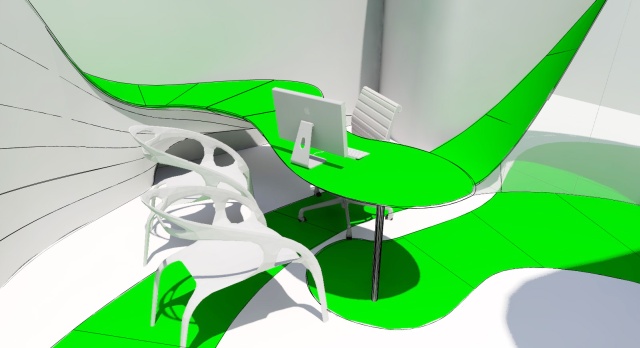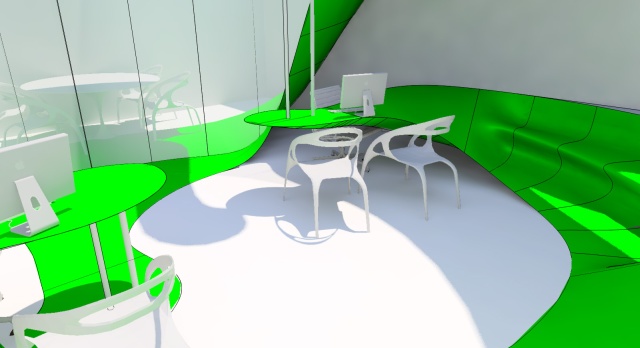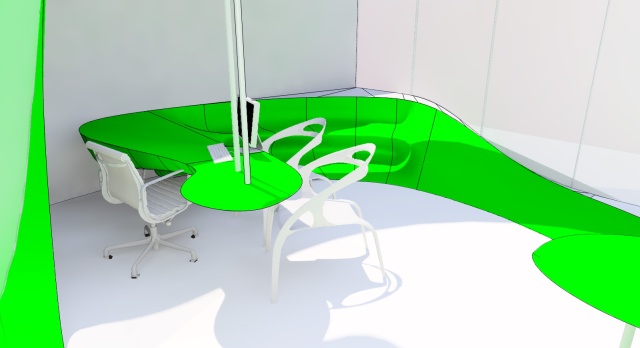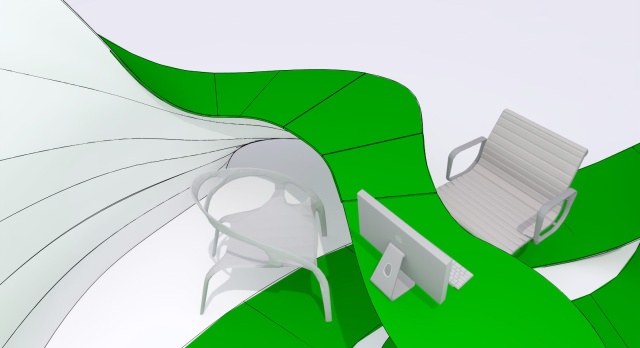 Concept and initial 3d modelling : Dirk Pfeifer, Alicja Kiszczuk
Model rationalization and geometry preparation for fabrication : Przemyslaw Jaworski