Plac Nowy Targ competition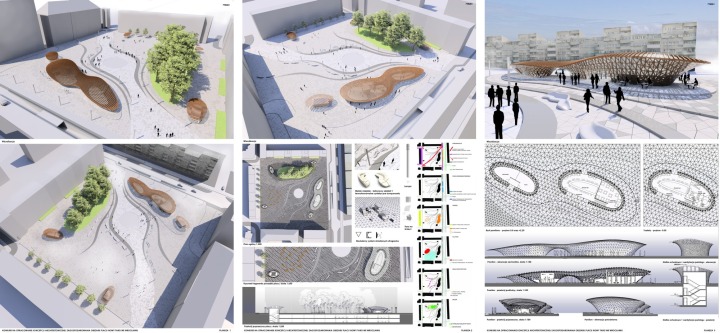 During March and April of 2010 me and two of my friends – Ewa Kazmierczyk and Krzysztof Szymanski were involved in architectural competition taking place in Wroclaw, Poland. Brief was, to redesign an urban square so it gains new identity and integrates well into the urban fabric of the city centre.
Project uses language of fluid lines and shapes, symbolising pedestrian streams between main market square and Ostrów Tumski, medieval part of town situated by Odra river. Most of the forms are gently responding to these surrounding conditions, as well as providing spaces for various activities. One of the main features is the urban pavillion, providing social space for citizens, accomodating cafeteria and bar, kiosk and tourist information point.