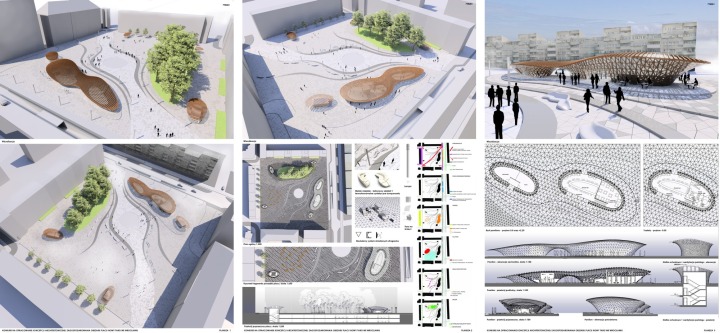 During March and April of 2010 me and two of my friends – Ewa Kazmierczyk and Krzysztof Szymanski were involved in architectural competition taking place in Wroclaw, Poland. Brief was, to redesign an urban square so it gains new identity and integrates well into the urban fabric of the city centre.
Project uses language of fluid lines and shapes, symbolising pedestrian streams between main market square and Ostrów Tumski, medieval part of town situated by Odra river. Most of the forms are gently responding to these surrounding conditions, as well as providing spaces for various activities. One of the main features is the urban pavillion, providing social space for citizens, accomodating cafeteria and bar, kiosk and tourist information point.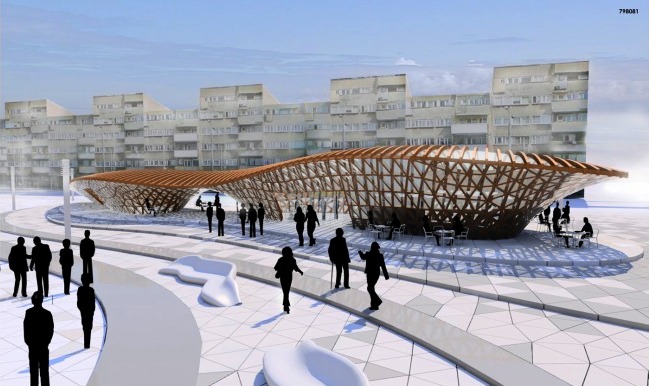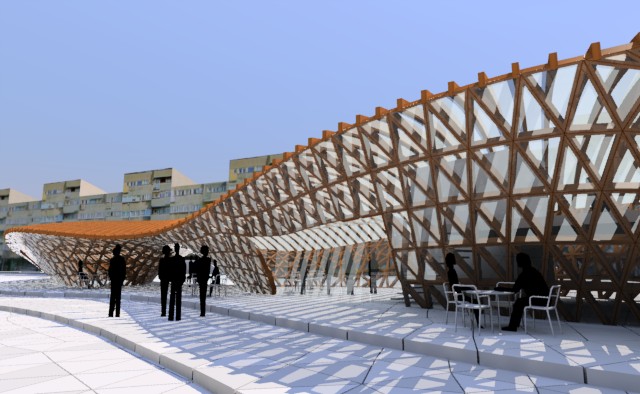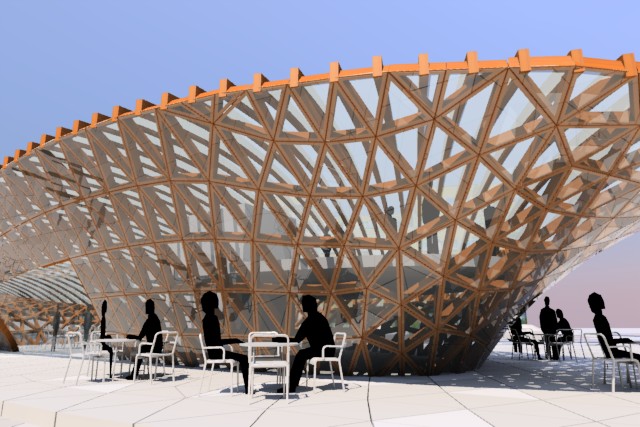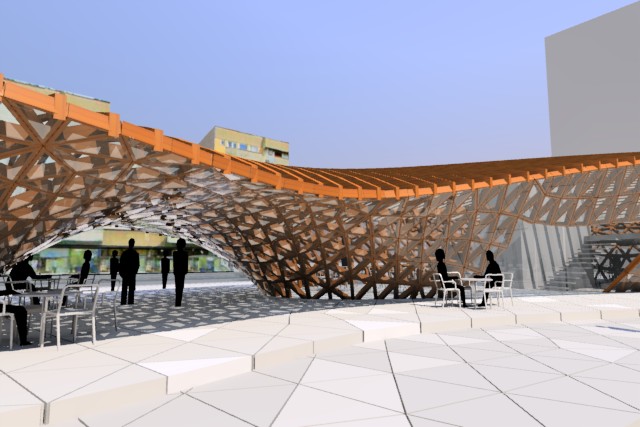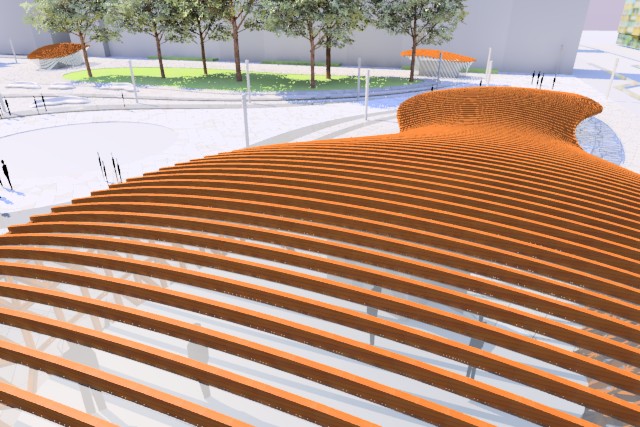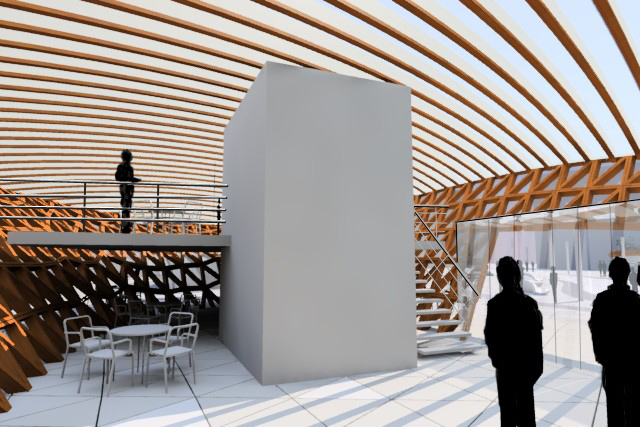 back to designs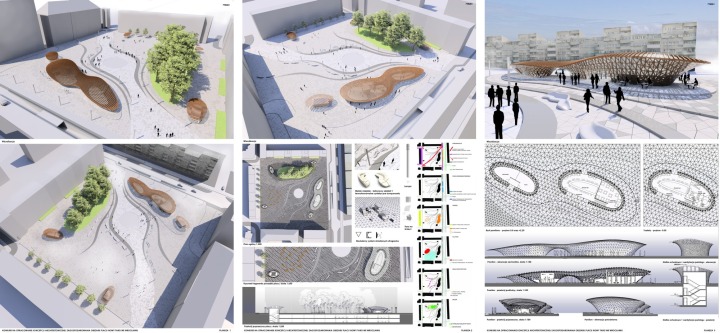 W marcu i kwietniu 2010 współpracowałem z architektami Ewą Kazmierczyk i Krzysztofem Szymańskim nad konkursem architektonicznym we Wrocławiu. Zadaniem było zaprojektowanie miejskiego placu, tak, aby zyskał on nową tożsamość i zintegrował się z tkanką miejską umożliwiając dobrą interakcję przestrzenną dla mieszkańców centrum.
Projekt używa języka 'płynnych form' symbolizujących strumienie pieszych przepływających pomiędzy rynkiem a Ostrowem Tumskim, średniowieczną częścią miasta usytuowaną nad Odrą. Większość form łagodnie dostosowuje się do tych przepływów, naginając się i formując tak, aby dodatkowo utworzyć także potencjał do powstania innych aktywności na placu. Jednym z głównych takich dodatków jest miejski pawilon, który zachęca mieszkańców do spędzania tam czasu, socjalizowania się i relaksu. Składa się on z kafejki z barem, kiosku i informacji turystycznej, zamkniętych w futurystycznej formie organicznego szklanego obiektu.