Voxel Book Shelf
This project revolves around the theme of organic microstructure. Originally it was comissioned by Joris Laarman Studio, and was developed in collaboration with Michał Piasecki. The main challenge was that shelf has to be manufactured with additive process, such as stereolitography – which being quite expensive, needed to be optimized for amount of the material used. Therefore special microstructure was developed, that could keep object strong in places where rigidity is needed, whilst making it hollow in as many areas as possible, to save material. This made it lighter and cheaper to manufacture.
To accomplish the task, Przemek developed a custom-built application written in OpenFrameworks (c++), that is able to convert any 3D model into voxel representation. Then specific spatial 3D operations produce volumetric effects – some of which are visible below. At the end all voxels are wrapped into triangular mesh with use of marching cube algorithm, and resulting STL file is exported for fabrication.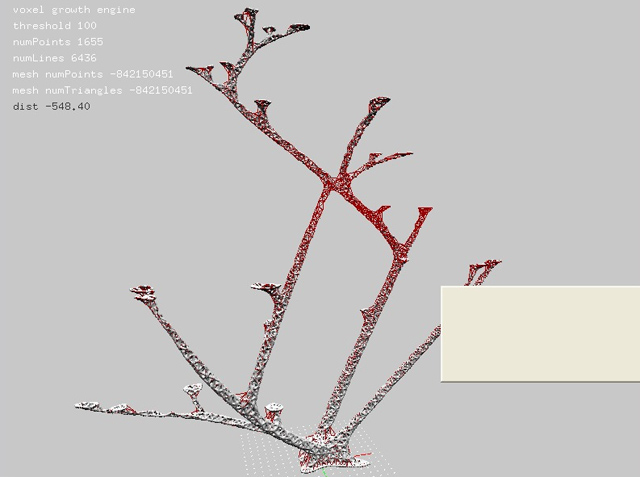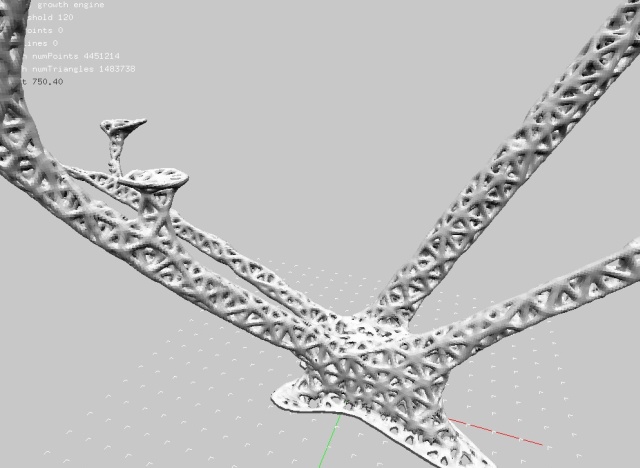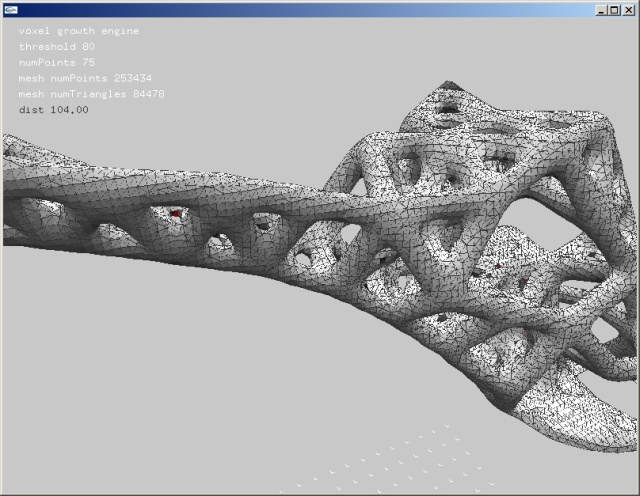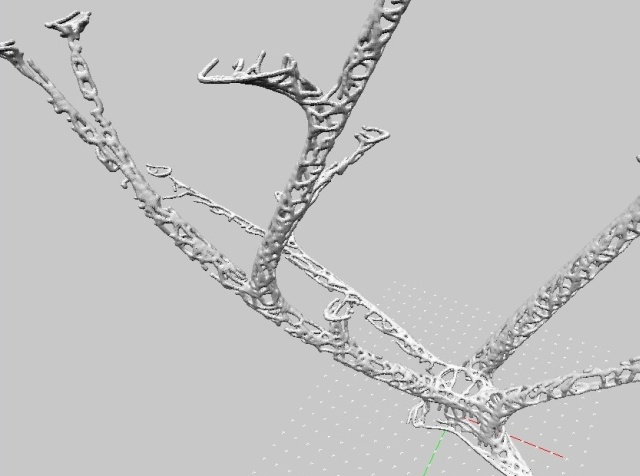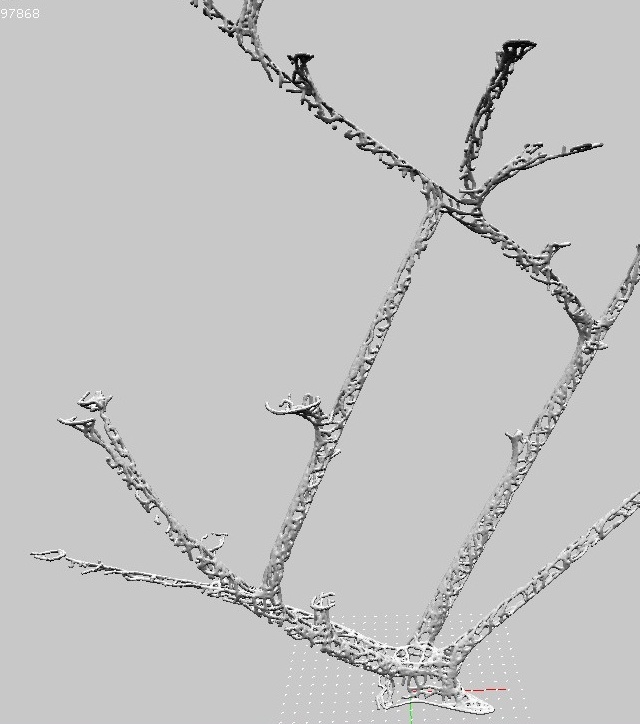 This is how the piece looked like before applying microstructure :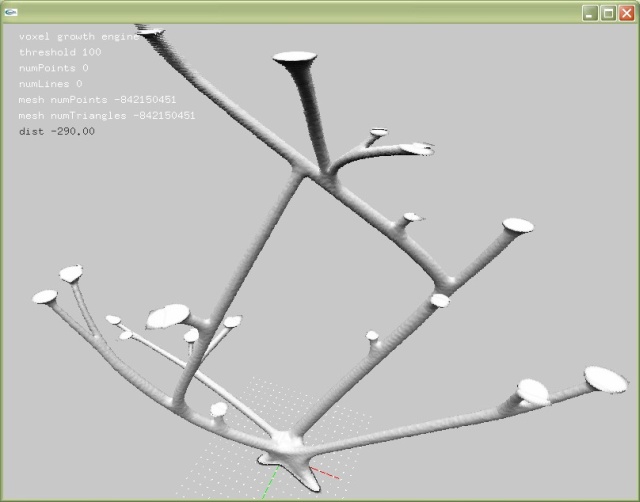 Finally microstructure was not used on the design due to time constraints, so the piece currently looks like this.
Algorithm is quite versatile, and can be used on many similar pieces. It's main purpose is to preserve structural integrity and rigidity of the design, whilst keeping amount of the material to the minimum. It is specially suited for additive manufacturing techniques, such as 3D printing (3DP, SLS, SLA and FDM)