Posts Tagged 'parametric'
On Friday 7th of December together with LabDigiFab research group we're planning to open an exhibition on computational architecture and digital fabrication techniques. The opening will take place in Oławska 21 street, in Headquarters  of SARP (Society of Polish Architects), the vernissage  starts at 7pm, everybody is welcome to attend!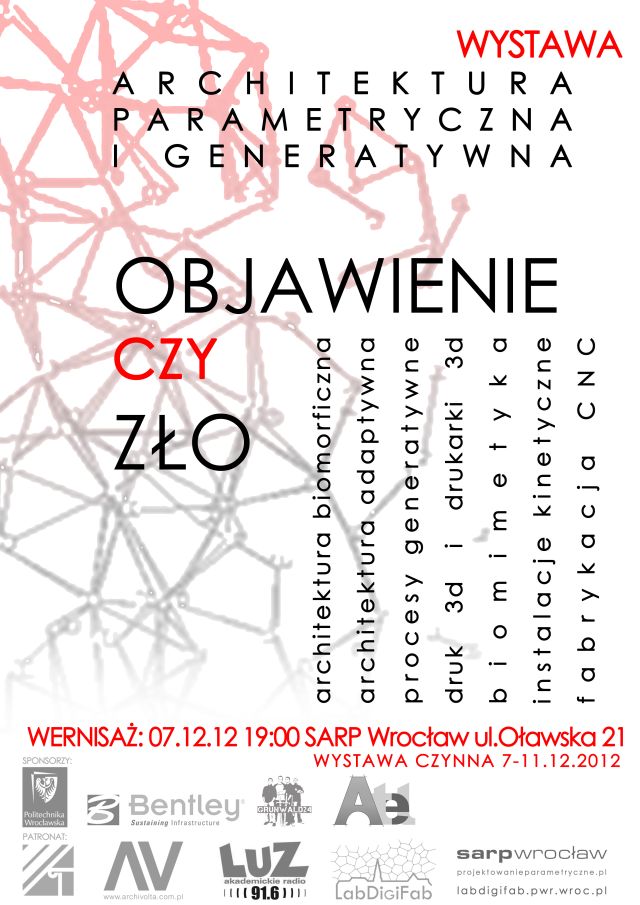 Przemek will present during architectural conference in Wrocław, Hotel Panorama. Presentation will cover various aspects of contemporary computer-aided design techniques, especially focusing on generative and parametric approach in context of fabrication of architectural components.
Other presenters will include companies such as OWA Polska (acoustics), Luxima lighting, Fakro (windows), Cersanit (ceramics), Opoczno (ceramics), Mira and DuPont Poland (corian).
More information can be found on Virtus website or on facebook.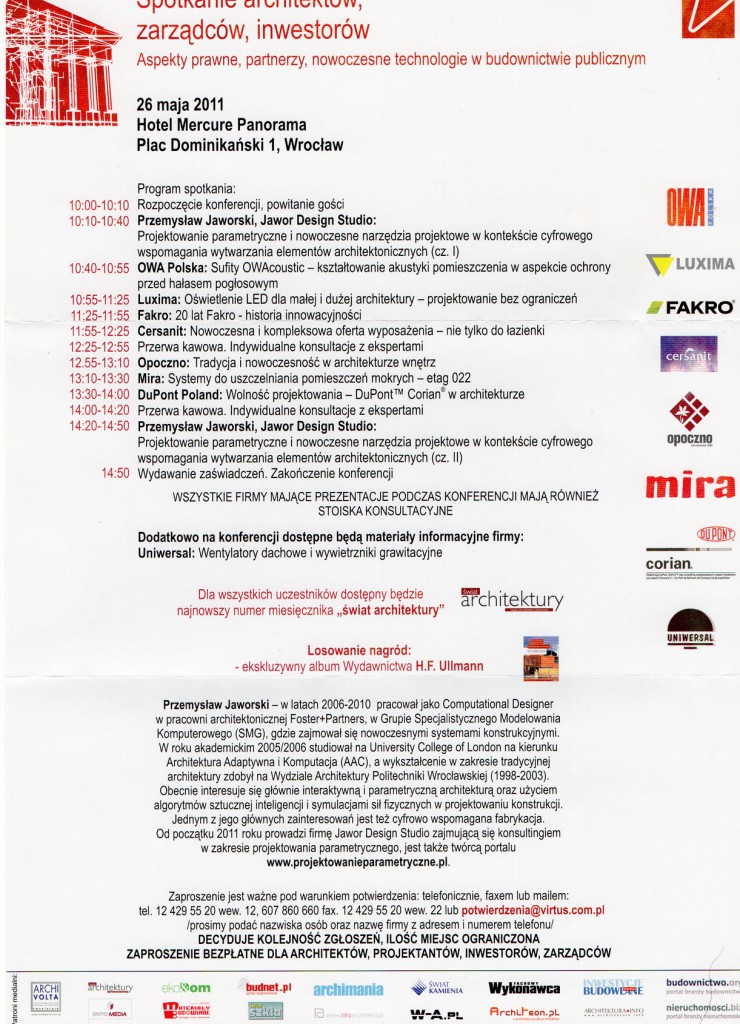 Finally I managed to export geometrical data from Processing to GC. Program simulates behaviour of three dimensional mesh that tries to 'embrace' the object.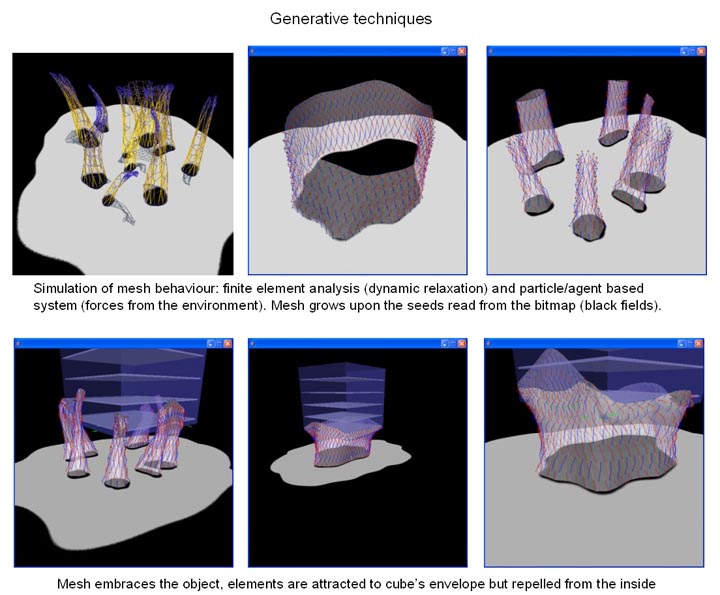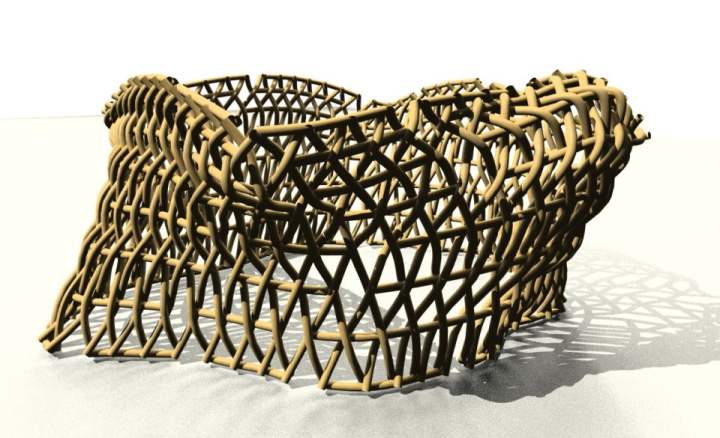 base generated through simulation