Posts Tagged 'parametric'
On Friday 7th of December together with LabDigiFab research group we're planning to open an exhibition on computational architecture and digital fabrication techniques. The opening will take place in Oławska 21 street, in Headquarters  of SARP (Society of Polish Architects), the vernissage  starts at 7pm, everybody is welcome to attend!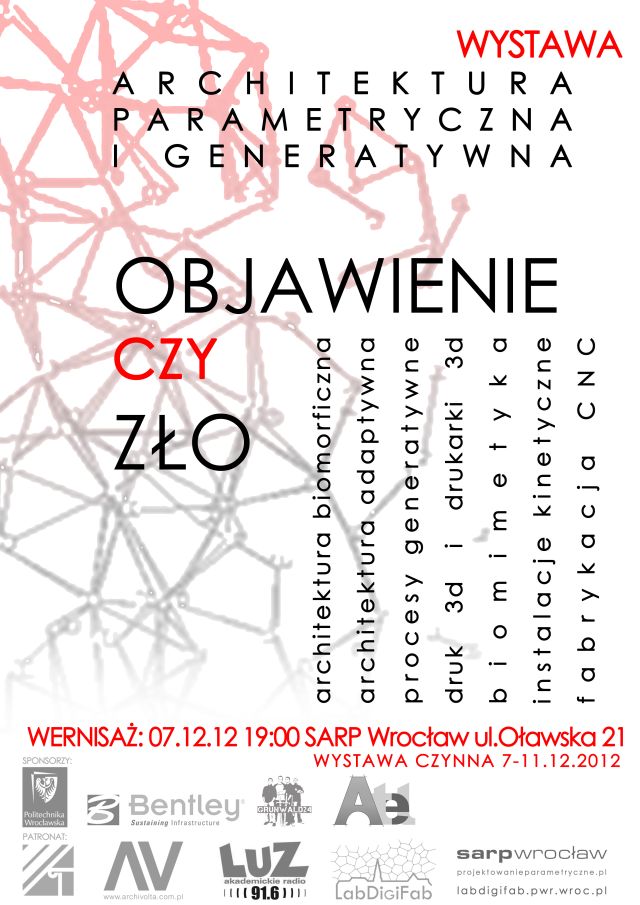 26 maja Przemek weźmie udział w konferencji architektów, zarządców i inwestorów organizowanej przez firmę Virtus. Prezentacja odbędzie się we Wrocławiu w Hotelu Panorama i obejmie różne aspekty związane z nowoczesnym projektowaniem, skupiając się głównie na algorytmach i użyciu technik parametrycznych w kontekście cyfrowo wspomaganego wytwarzania komponentów architektonicznych.
Inni prezenterzy to między innymi przedstawiciele firm takich jak  OWA Polska (akustyka), Luxima lighting, Fakro (okna), Cersanit, Opoczno, Mira and DuPont Poland (producent corianu).
Więcej informacji jest dostępnych na stronie firmy Virtus lub na facebooku.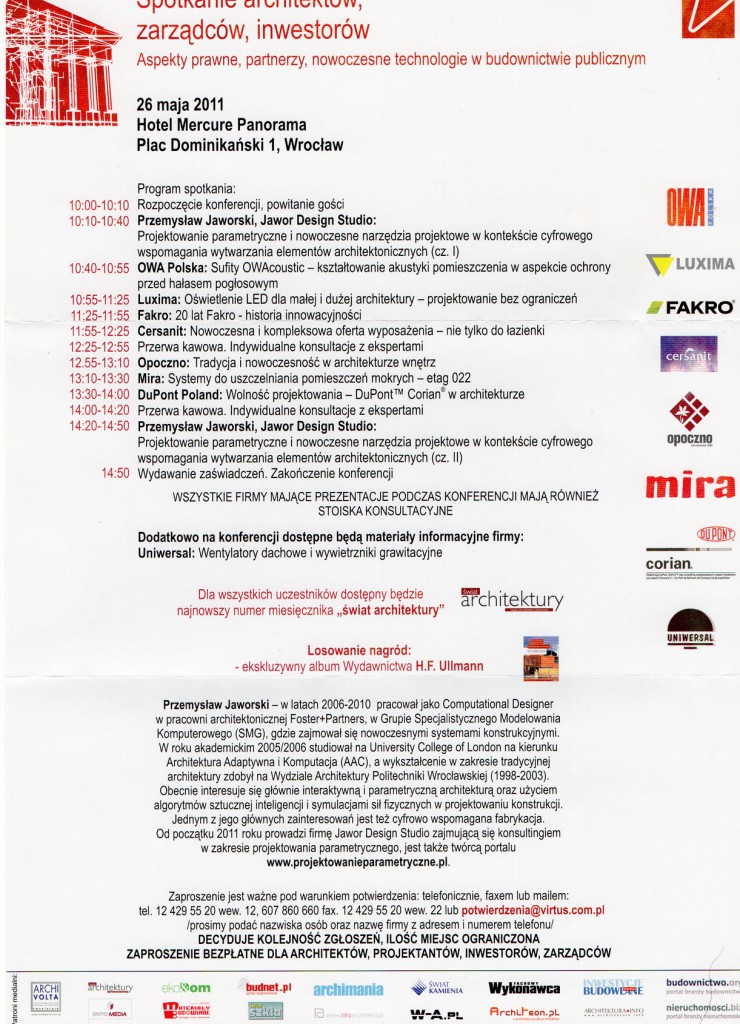 Finally I managed to export geometrical data from Processing to GC. Program simulates behaviour of three dimensional mesh that tries to 'embrace' the object.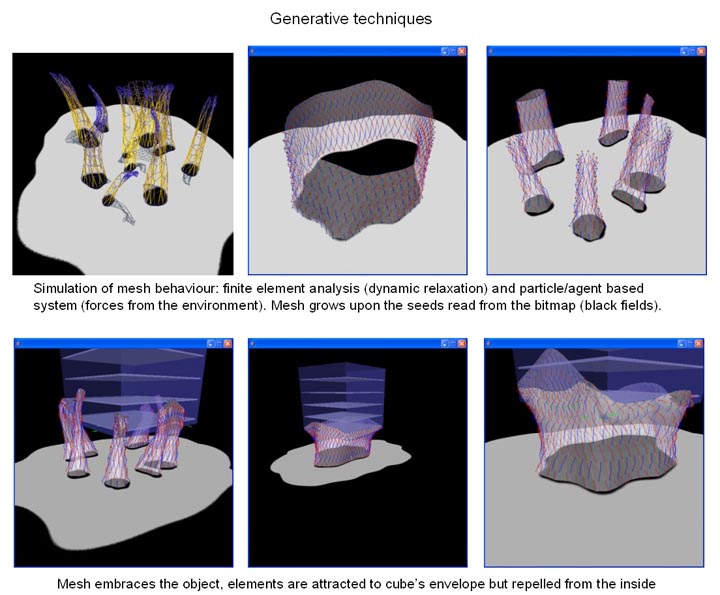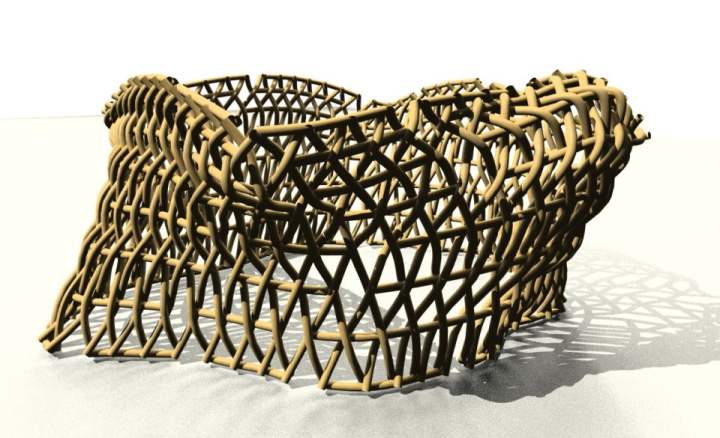 base generated through simulation