Over course of summer Jawor Design Studio was involved in 3d printing of large scale spatial installation designed by Michał Piasecki and Mikołaj Molenda. In cooperation with Bolesław Telesiński and Piotrek Halczuk we built 6 Zmorph 3d printers and printed over 500 pieces made of ABS plastic. The installation will be opened this autumn in Warsaw, and will be fully video mapped, to create interactive audio-visual structure.
Mikołaj Molenda created a short movie about the process of printing, which will be later expanded to full documentary. Teaser attached below :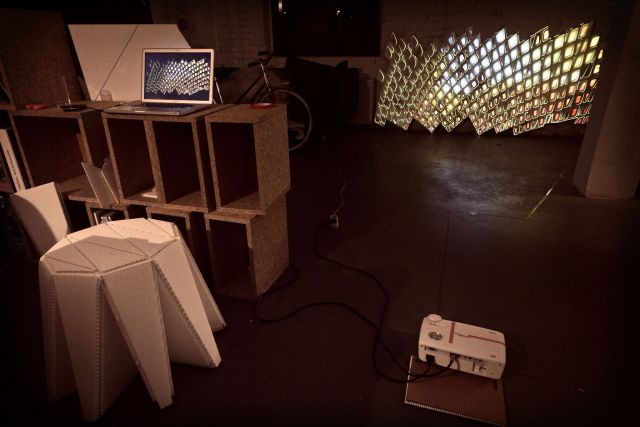 image courtesy of Mikołaj Molenda, all rights reserved
Some photos from the workshop :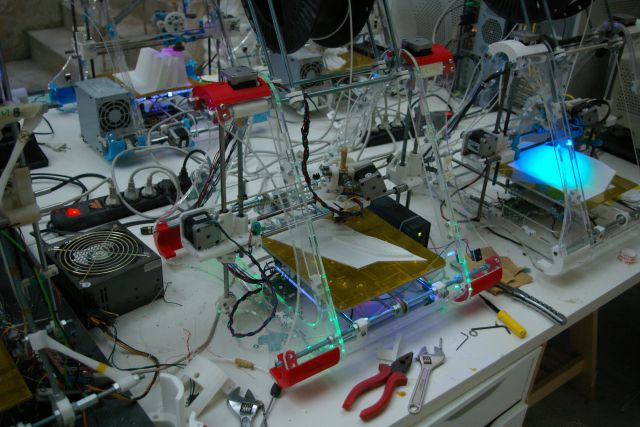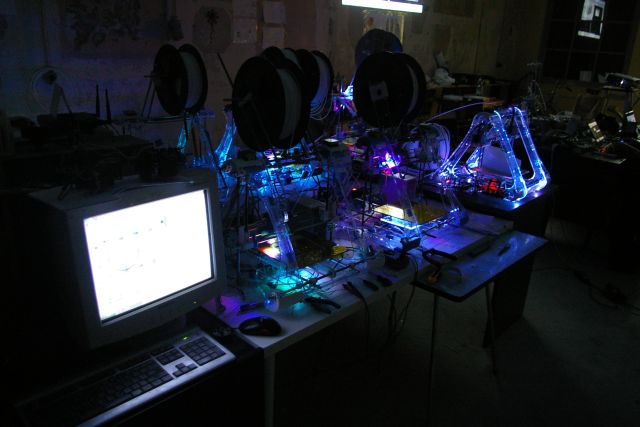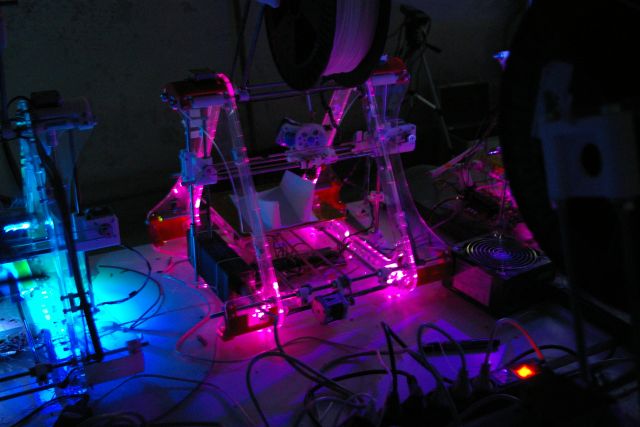 More information about Zmorph 3d printers is available on http://zmorph3d.com/Tego lata Jawor Design Studio było zaangażowane w projekt dużej instalacji przestrzennej w całości wykonanej na drukarkach 3D. W kooperacji z Bolesławem Telesińskim oraz Piotrem Halczukiem zbudowaliśmy 6 drukarek 3D Zmorph i wydrukowaliśmy ponad 500 elementów, które razem stworzą trójwymiarową rzeźbę z plastiku ABS. Instalacja zaprojektowana przez Michała Piaseckiego i Mikołaja Molendę będzie otwarta tej jesieni, i będzie w pełni video mappowana, tworząc niesamowitą audio-wizualną kompozycję.
Mikołaj Molenda nakręcił i zmontował krótki film pokazujący proces drukowania, który zostanie wkrótce rozbudowany do dłuższego filmu dokumentalnego. Trailer poniżej :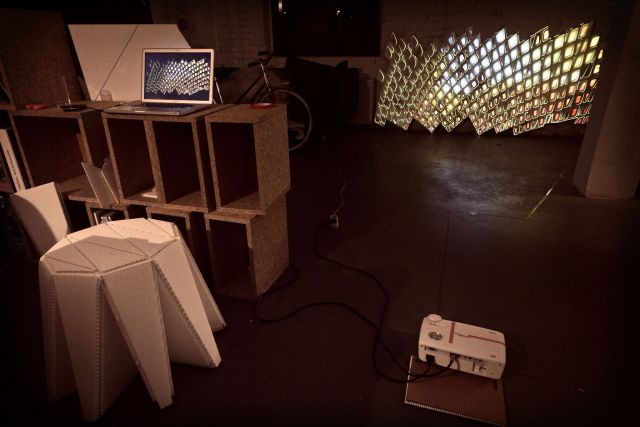 foto Mikołaj Molenda
A tak wygląda warsztat z drukarkami :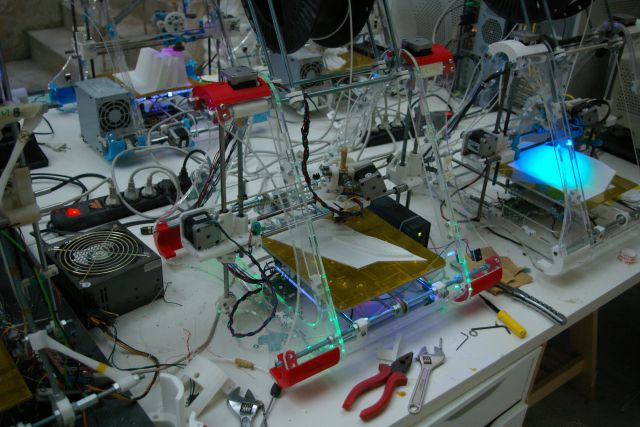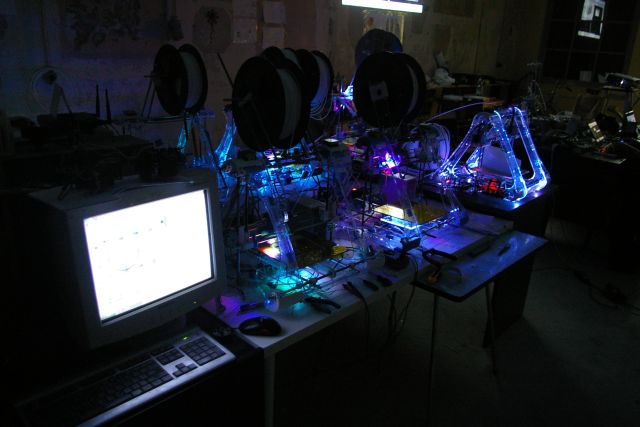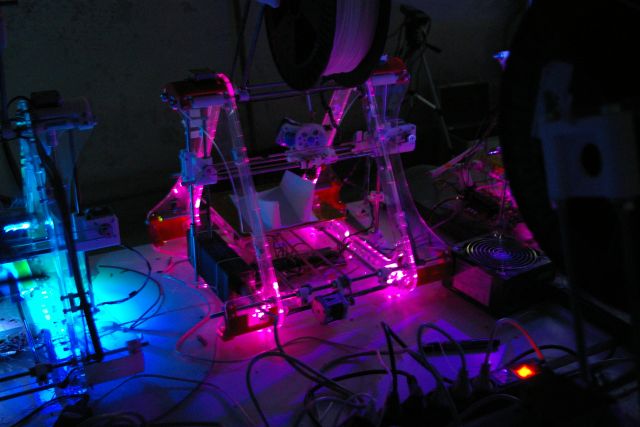 Więcej informacji o drukarkach Zmorph 3d można znaleźć na http://zmorph3d.com/